Kids-Little-Star-Online-2021
Day 3
Game - 3
Part-A
Input Time
Please listen/read
1. Boy
A schoolboy, a smart boy, boy at the door, a good boy
2. Bank
Indian Bank, bank account, bank card, bank of the river
3. Ball
Ball after ball, ball club, ball game, ball-and-socket joint
4. Bun
A bun, a sweet bun, a hamburger bun, a homemade bun
---
Part B
Interaction Time
Activity-1: Write four words you like best and write four sentences using each word.

Model Presentation: Boy
● I'm a school boy.
● You are a smart boy.
● Who is that boy at the door?
● Boys are physically stronger than girls.
---
Activity-2
Part-A
Please read/listen.
Self Introduction

Model Presentation-1
● Hello, friends! Good morning.
● Nice to meet you all here.
● I am Geethan.
● I am a schoolboy.
● I attend Adarsh Vidya Kendra in grade iv.
● Mathematics is my favourite subject.
● I'm an early riser.
● Football is my favourite game.
● Every afternoon I play football with my friends.
● I'm good at drawing and painting.
● I want to be a collector. Thank you.
Model Presentation-2
● Hello! Good morning good friends.
● My name is Jacinda.
● I'm an early riser.
● I go to bed at 10 p.m. and get up at 6 a.m.
● So I have plenty of time to plan the day and work towards my plan.
● I'm a school girl. I'm fourteen years old.
● I'm in grade viii at St. Teresa's Higher Secondary School.
● I love my school and all my teachers.
● I like biology.
● I want to be a microbiologist.
● I want to work with the World Health Organization to fight corona.
● I have a talent for music and dance.
● I am good at stories and jokes, too.
● So I entertain my parents, brothers, sisters and neighbours with stories and jokes.
No wonder everybody loves me.
● Thank you so much for listening to me.
---
Part-B
Interaction Time
Introduce yourself to your friends.
Feel free to imitate the model presentations and say whatever you want to say about your habits, hobbies, talents and skills.
Activity-3
Meet My Family

Model Presentation
* Hi, everybody! Good morning.

* Meet my family.

* I have a father, a mother, a brother and a sister.

* This is my father. His name is Ryan. He is forty five years old. He is a school principal.
He is teaching economics to grade nine children. As he is dedicated to educating the school children everybody loves him.He is very smart for work. He is a voracious reader and a well known writer of children's books. Every weekend he takes us for a picnic.

* This is my mother. Her name is Shayma. She is forty two years old. She runs a sports goods store. She offers a complete line of sporting goods.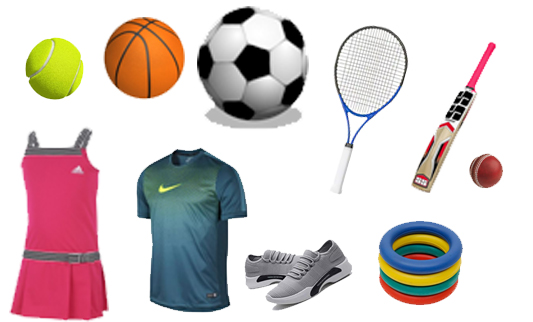 She sells quality goods at reasonable prices. So her store is very popular among athletes. Cooking, gardening and painting are her hobbies.

This is my brother Juan. He is eighteen years old. He is a college student. He is doing a graduate course in physical education. He wants to be a football coach.

This is my sister Lina. She is twelve years old. She attends Evergreen International School. She is in grade vii. She is a girl of many talents. She participates in talent contests and wins prizes. Mathematics is her favourite subject. She enjoys reading books.Short story writing and gardening are her hobbies. She wants to be a teacher.
---
Part-B
Interaction Time
Introduce the members of your family to your friends. Feel free to imitate the model presentation and borrow sentences from the Sentence Bank.

Our English Sentence Bank

● This is my father. He is a freelance art director. He works for advertising companies.

● This is my mother. She works as an events assistant manager.She provides administrative support to the Events Team of her company.

● This is my brother Murugan. He is a carpenter. He makes wooden furniture.

● This is my sister Nabeela. She is head chef at INCIDE Family Restaurant.
She cooks delicious food and invents new recipes.

● That's my friend Dr.Philip. He is a dentist. He takes care of people's teeth.

● That's my friend Chandran. He is an electrician. He puts in, checks,
repairs and maintains electrical wires and electrical equipment in our homes.

● Meet Mr. Xeno. He is a great economist. He is working in the Ministry of Finance and Community Development.His primary responsibilities include collecting and analyzing financial and socioeconomic data and advising governments on promotion of economic equality in the society.

● It's nice to introduce Ms. Vivian. She is a popular child caregiver. She is a play school teacher.
She sings, dances and plays with kids while the class is in progress. Naturally children enjoy her classes.

● We have another interesting person to meet. This is Cr.Sabin. She is a youth and family counsellor.
She works with youth and families and helps them overcome personal problems and family issues.

---
Activity-4
Birthday Celebration

Part A
Input Time
Please listen/read

* My first birthday was celebrated in my house on July 7, 2008.

* My parents, grandparents and I got up around 5 am.

* My grandparents prayed for the health and happiness of everybody and blessed me.

* Around 8 o'clock my uncles, aunties, cousins, friends and neighbors came to my house.
They greeted me and presented rich gifts.

* I was eagerly waiting to cut the cake because my mom had made it with love and care.

* At 9 o'clock my parents gave me a paper knife and asked me to cut the cake. It was a great joy to cut the cake.
My dad fed me with a slice of cake and it was very delicious.
I enjoyed the crispy and juicy slice of the ice cake.
After that the cake was sliced and distributed to all the invitees.

---
* My grandma took me to another table and sat me on it.Then she placed a book,a gold coin,
a pen and a doll in front of me.They were waiting to see what objects I touched first.
I took the pen in my right hand and the book on my left hand.

* Everybody was surprised and amid the cheering birthday songs of my friends and
cousins my grandma told everyone one day I would become a great scholar.

* I cherish the memory of that day and work towards becoming a scholar and live up to the prediction of
my grandma and the expectation of everyone in the family.

* My friends sang sweet songs and danced around me.

* Then followed a full course entertaining lunch.

* I enjoyed every moment of the birthday celebration in its fullness.

---
Part B
Interaction time

* Do you celebrate birthdays in your family? Why?/Why not? * What other parties do you celebrate in your family?
* Describe a party that you enjoyed recently
* You should say:
● Whose party it was and what it was celebrating
● Where the party was held and who participated in the party
● What people did during the party
● What you did and explain what people enjoyed most in the party
***